The Honor Earbuds 3 Pro are new pair of earbuds that come with a feature previously unseen on truly wireless earphones. The earbuds market is a very competitive one and brands try to differentiate their products from the competition using various means. For some, it is launching earbuds with an unusual design such as the transparent Nothing ear (1), bean-shaped Samsung Galaxy Buds Live, or the donut-like Sony LinkBuds Pro.

Other than design, features are another way brands try to stay on top of one another. While aspects such as noise cancellation, long battery life, and multi-device connection are among the top-rated ones, there are other features that truly make a pair of earbuds stand out. A perfect example is the Amazfit PowerBuds which have a PPG sensor that measures heart rate during workouts. The earbuds will even play voice notifications when the user's heart rate exceeds the pre-set warning limit. There is also a pro model of the Amazfit PowerBuds that can detect the posture of the wearer and alert them to correct it.

RELATED: OnePlus Nord Earbuds Might Be Coming Soon, And With An Interesting Design

With respect to design, the Honor Earbuds 3 Pro do not score points for originality. They are clearly inspired by the AirPods Pro but are not a 1:1 clone. Honor also provides buyers with two color options to choose from — White like the AirPods and Gray with a mirror-like finish. The spec sheet says they are designed to be light and comfortable with each earbud weighing 5.1 grams, which is slightly lighter than the AirPods Pro which weigh 5.4 grams.
Earbuds That Can Measure Your Temperature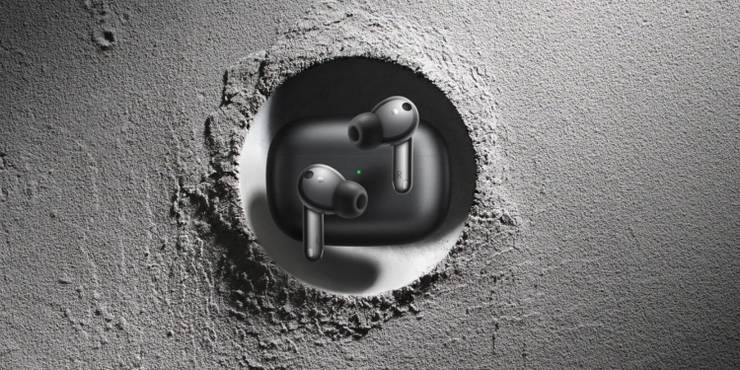 The Honor Earbuds 3 Pro's nifty feature is a high-accuracy temperature sensor that is integrated into the earbuds, allowing them to measure the wearer's body temperature much like an ear thermometer. Honor claims that the temperature sensor works in tandem with an AI temperature algorithm for accurate measurements, with an error margin of ±0.3℃ when compared to the result from an ear thermometer. To measure the temperature, a user is required to tap the stem of the earbuds thrice. Doing this will activate continuous temperature monitoring and the earbuds will provide alerts when they detect an "abnormal temperature".
Apart from a temperature sensor, the Honor Earbuds 3 Pro have a coaxial dual-driver design with an 11mm driver and a PZT tweeter. They also have Adaptive Active Noise Cancellation that uses AI to adjust between three different modes depending on if the user is on a plane/train, in the library/workplace, or outdoors on the street. There is also AI noise cancellation during calls. Honor says that the earbuds have a battery life of 24 hours (with the case) and support fast charging — a 5-minute charge provides 2 hours of use. The Honor Earbuds 3 Pro will sell for €199 (~$221) when they are available in Europe. Unfortunately, Honor hasn't revealed plans for a North America release. However, if the rumors about Apple working on AirPods with a temperature sensor are true, then there may be an alternative for those who can't get their hands on the Honor earbuds.