One of Google's latest Pixel 6 commercials features a song that many folks are buzzing about online — and for good reason. The Pixel 6 and Pixel 6 Pro are two of the most critical smartphones Google has ever released. The latest Pixel phones have eye-catching designs, powerful AI features, excellent cameras, and among the best Android software money can buy. Google also hit a home run with its pricing. At $599 for the Pixel 6 and $899 for the Pixel 6 Pro, the phones are compelling alternatives to iPhones and Galaxy S handsets.

But those aren't the only reasons why the Pixel 6 has been a big deal for Google. The Pixel 6 series also stands out for having the biggest marketing push of any Pixel release. Google launched a massive campaign of billboard, TV, and online advertisements weeks before the Pixel 6 was even released. And that advertising has continued months after the phones' launch. Google's still advertising the Pixel 6 everywhere it can. And compared to past marketing attempts, the quality of the ads is also considerably stronger. Whether Google is promoting the Pixel 6's excellent camera, robust customization options, or partnering with one of the MCU's biggest stars, it's finally created an advertising plan that works.

Related: Galaxy S22 Vs. Pixel 6

An excellent example is one Pixel 6 commercial that debuted during Super Bowl LVI. There were quite a few commercials that stood out during this year's big game. Rivian had a commercial poking fun at Tesla and Volkswagon, there was an incredible new trailer for Doctor Strange And The Multiverse Of Madness, and Coinbase stole the show with a simple QR code bouncing across people's screens. Alongside those, Google also got a lot of attention for its commercial. Not only did it promote one of the Pixel 6's best features, but this Pixel 6 commercial also debuted a brand new song from singer and rapper Lizzo. The song is called 'If You Love Me,' and it's another beautiful new tune from one of the most influential voices in music today.
Why This Pixel 6 Commercial Is So Good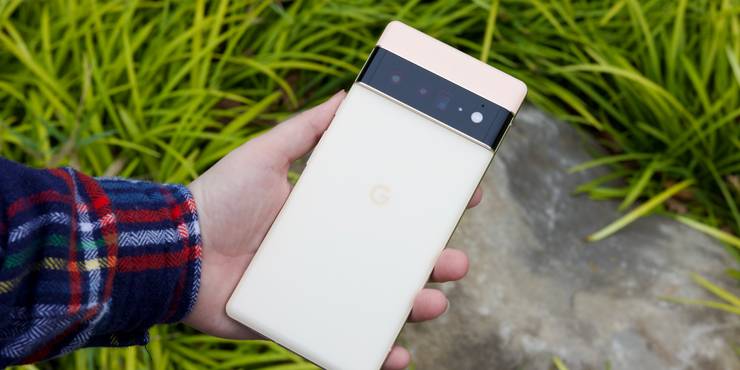 The Pixel 6 commercial begins with an on-screen message that says, "Historically, camera technology hasn't accurately represented darker skin tones." That's immediately followed by a few voiceovers of people explaining the struggle of getting a good photo when you have darker skin — saying it's challenging to get good lighting, not show up as too dark or shiny, etc. The commercial then introduces the Pixel 6's Real Tone feature to solve this problem. Real Tone is a processing feature for the Pixel 6's camera that tries to capture people with darker skin more accurately. It's something no other phone has tried addressing before, and the results speak for themselves. Google uses the rest of the commercial to show pictures of people captured with the Pixel 6, with all of their skin tones represented more accurately than what other phone cameras are capable of.
Throughout all of this, Lizzo's 'If You Love Me' song takes this Pixel 6 commercial from great to amazing. The first lyrics set the mood perfectly, with Lizzo singing, "Cause if you love me, you love all of me." The song continues, "Everything the light touches. Oh, baby give me light touches… Look me in my eyes. Takes over my mind. Don't you be afraid. No, no, no, no, no." Sung with Lizzo's incredible voice and a powerful piano in the background, the whole thing swells and goes right back to the Pixel 6 commercial's song recognizable chorus: "And if you love me. You love all of me. Or none of me at all."
Google really knocked it out of the park with this commercial. Its message is clear and effective, it promotes a feature that hits close to home for so many people, and it doesn't hurt that it has a beautiful song. Lizzo's 'If You Love Me' song from the Pixel 6 commercial isn't available on any streaming services quite yet, but that's bound to change sooner rather than later.