American EV-maker Rivian has announced plans to hike the selling prices of its vehicles by up to $12,000. Rivian started in 2009 as Avera Motors, initially designing cars powered by traditional internal combustion motors. However, in the next few years, the company shifted focus to EVs and changed its name to Rivian Automotive Inc. The company offers multiple models in the U.S. market, including the R1T pickup and R1S SUV.

Electric vehicles are becoming more mainstream every passing year, and most automakers are adding electric versions of popular models to their lineups. As a result, EVs are no longer a niche segment of the market served by dedicated EV companies like Tesla and Rivian. Instead, all major traditional automakers are quickly adding all-electric vehicles to their portfolio, including sedans, hatchbacks, SUVs and pickup trucks.

Related: Why Rivian Is Worth More Than Ford, GM & VW, Despite Not Making Any Money

Rivian has reportedly announced plans to hike the prices of its R1T electric pickup truck and the R1S SUV by up to 20 percent. While the quad-motor R1T model originally started at a base price of $67,500, it has now been revised to $79,500 without destination charges. The company also increased the price of its R1S SUV to $84,500, a hike of $12,000 over the original price of $72,500. According to the company, the increase will be applicable not only for all new customers but also for most folks who pre-ordered their vehicles. The only people who benefit from the lower prices are those already in the final stages of completing their transaction. Explaining the rationale behind the hike, Rivian said that inflationary pressures, including "increasing component costs, unprecedented supply chain shortages and delays for parts (including semiconductor chips)," are the primary reasons behind its decision.
Rivian Also Introduced Dual-Motor R1T And R1S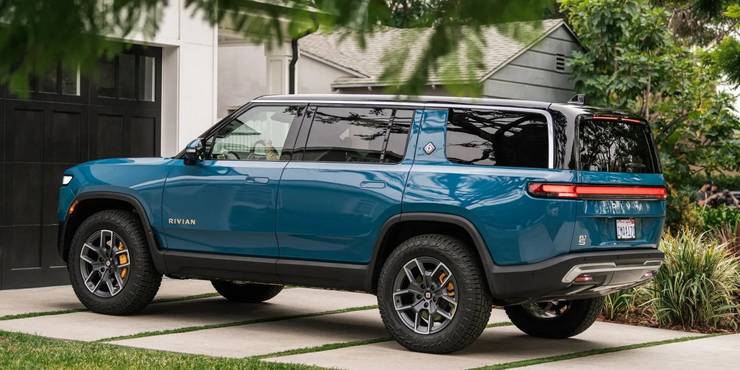 While Rivian blames the steep price hike for the quad-motor models squarely on inflationary pressures, it looks more like a business decision from the company, given that it has now introduced dual-motor versions of the R1T and R1S EVs at their respective original starting prices. That means the dual-motor R1T has been priced starting at $67,500 with the 'Standard' battery pack, while the base R1S with the 'Standard' battery pack costs $72,500. Users can also equip their dual-motor vehicles with large battery packs for $6,000 extra, which means they'll start at $73,500 for the R1T and $78,500 for the R1S.
It is worth noting that the dual-motor models will only be available from 2024, which means people booking those models now will have to wait for at least another two years to get their hands on their new car. Even then, there's no guarantee that Rivian won't pull another stunt and increase the prices of those vehicles just before they're delivered to the buyers.