Instagram is getting rid of its standalone IGTV app, the company has confirmed. The IGTV app was released back in 2018 and displayed videos from creators in a vertical feed. Instagram designed the app to be an alternative to YouTube since each video on IGTV could be up to an hour in length. At the time, videos on Instagram were limited to one minute. The company also had a dedicated IGTV button in the Instagram app but removed it in 2020.

Instagram's big push into long-form video was quickly derailed by the launch of TikTok. The company shifted focus from longer IGTV videos to Reels. Instagram says Reels is the highest contributor to engagement growth on the platform, with the short videos being heavily promoted both in the feed and via a dedicated button on the navigation menu. Creators were initially able to make Reels up to 30 seconds in length, and in 2021, that time limit was extended to 60 seconds. That's still significantly lower than TikTok, which now allows users to make 10-minute videos.

Related: How To Send Private Instagram Story Likes

With Instagram becoming increasingly video focussed, the Meta-owned company now wants to integrate all video content into its main app. The company said it would be dropping support for the IGTV app in a blog post. As a result, the in-stream video ads will also be discontinued. Creators who were monetizing these ads would receive a temporary monthly payment based on their earnings. Instagram is now pushing creators to focus on Reels and will be testing ads on the short videos in 2022. The Reels Bonus program already offers a way for users to earn money from the platform.
Instagram Is Bringing Changes To Videos On The App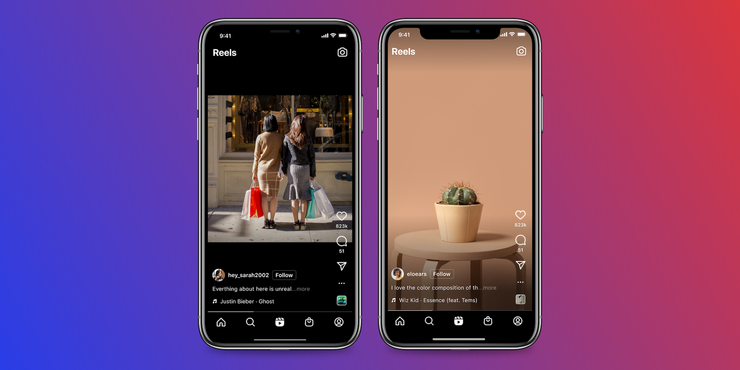 In the blog post, Instagram said it will also be changing the way users will be able to watch videos on the app. For starters, all videos on the app will have the option to open in a full-screen viewer and come with a tap to mute option. The company also says it's working on a singular way for users to create videos, based on feedback from creators on the platform.
Instagram has been making several changes to its platform recently. In January, it introduced paid subscriptions for a small group of creators in the U.S. With the new model, creators are able to host exclusive live broadcasts and even post exclusive stories for subscribers. Subscribers are identified via a purple badge, allowing creators to easily identify them and engage with them on priority. Instagram plans to expand paid subscriptions to even more creators, although it doesn't have plans to expand the feature outside the U.S.