Google Aware Of Pixel 6 Wi-Fi Issues: Here's When To Expect A Fix
Google says it will be rolling out a fix for Pixel 6 devices affected by Wi-Fi connectivity issues. The latest bug is just one of many that have been plaguing Pixel 6 and Pixel 6 Pro users since their release. Google launched its Pixel 6 smartphones in October 2021. The phones were the first to feature the brand's custom-made Tensor chipset and also brought in further advancements to cameras and battery life on Pixel devices. Despite the improvements in hardware, however, there have been ongoing issues that Pixel users have been facing, from broken auto-rotate to dropped calls to glitchy fingerprint sensor performance.

Google doesn't have the best track record with software updates for Pixel devices. The December 2021 update that was supposed to bring new features such as the ability to use Pixel phones as digital car keys and Quick Tap To Snap had to be halted mid-rollout because it caused major connectivity issues and dropped calls. This also caused the Call Screening and Hold For Me features to be disabled until January 2022, when Google finally released a fix.

Related: How The Pixel 6 Compares To iPhone 13 In Comprehensive Camera Tests

The new Wi-Fi bug appeared after the February security update, and Google has been quick to acknowledge the issue and promise a fix. Affected Pixel 6 and Pixel 6 Pro users have reported the Wi-Fi turning off automatically when their phone is locked. In other instances, the Wi-Fi refuses to turn on at all. First spotted by 9to5Google, the Pixel Community team replied to a user on Reddit and said the root cause of the issue had been identified and that it was affecting a very small number of Pixel 6 devices. The company stated that it had already developed a fix that would be rolling out in the upcoming March update.
Google Claims March Update Will Fix Pixel 6 Wi-Fi Bug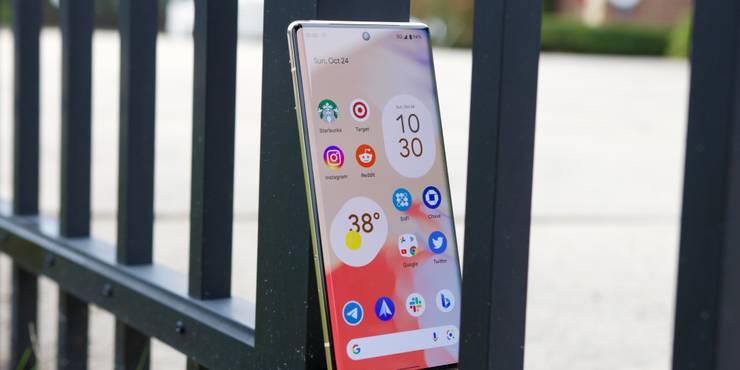 For Pixel users who began experiencing the Wi-Fi issue after the February update, the wait is a long one. Many users rely on Wi-Fi for connectivity, given that mobile data can be expensive. Google says that users who cannot wait until the fix is available should get in touch with its support team. As per 9to5Google, some users have found that installing Android 12L Beta 3 appears to fix the bug.
Google recently rolled out the February software update, which fixed an annoying Pixel 6 reboot issue. Users had been reporting instances of their devices randomly rebooting or crashing when using the camera. Notably, this issue had been reported for several months before the update was available. Other fixes in the February 2022 patch included improving Bluetooth connectivity during audio playback and addressing a bug that caused the keyboard to occasionally appear over the input text. Google also released a mid-February update, but this didn't come with any major known fixes.