5G is an expected feature on most modern smartphones these days, and with the Galaxy S22 series, this is an area in which Samsung does not disappoint. 5G has been the main marketing pitch for carriers and smartphone manufacturers for a few years now. It's been touted as a revolutionary new standard, a massive upgrade over 4G LTE, and the next big thing in consumer technology. While these things are all true to some degree, it's not a shift that happened overnight.

The fact of the matter is that the 5G rollout has been a slow and tedious process. For carriers, it requires an enormous amount of time/money to upgrade their towers and build all-new ones. For smartphone manufacturers, they need to release handsets capable of connecting to those 5G networks without overheating or draining their battery in an instant. Both of these things require a great deal of time. Thankfully, they are getting better with each day that passes.

Related: Galaxy S22 Ultra Vs. iPhone 13 Pro Max

One way this is seen is with new smartphones. While companies were creating 4G and 5G versions of their phones a couple of short years ago, it's now a standard feature for flagship and mid-range devices alike. Such is the case with the Galaxy S22 family. The Galaxy S22, Galaxy S22+, and Galaxy S22 Ultra all support 5G connectivity. This is great news, but it's also no surprise considering Samsung's prior commitment to 5G. Last year's Galaxy S21 lineup all had 5G as well, as did 2020's Galaxy S20 series.
The Galaxy S22 Supports Sub-6 & MmWave 5G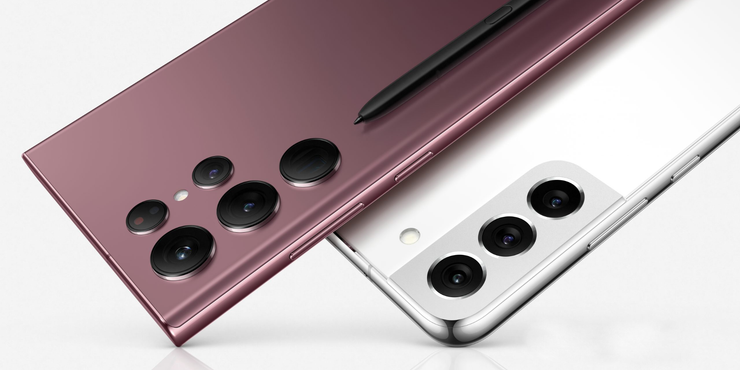 Making this 5G support even better is how complete it is. All three versions of the Galaxy S22 lineup support both sub-6 and mmWave 5G networks. Some 5G smartphones still ship without mmWave connectivity, so having both standards present on all models of the S22 is fantastic. Sub-6 often has modest speed increases over 4G LTE, but it does so without any huge reduction in its range. By comparison, mmWave delivers blistering fast download/upload speeds at the expense of terrible range. If you have a carrier that supports both networks, your Galaxy S22 will automatically pick and choose which version of 5G to use to ensure you're always getting the best performance.
In the United States, each major carrier has distinct names for its 5G service. AT&T's 'normal' 5G service is its sub-6 network, while AT&T 5G+ is its mmWave offering. T-Mobile markets its sub-6 5G as '5G Extended Range' and its mmWave 5G as '5G Ultra Capacity.' Lastly, Verizon has '5G Nationwide' for its sub-6 network and '5G Ultra Wideband' for its mmWave one. So long as you subscribe to one of these carriers and have a plan with 5G access, the Samsung Galaxy S22 can connect to any of their 5G networks without a hitch.