The Fitbit Luxe and the Huawei Watch Fit Mini are among the handful of smartwatches for those who want a wearable that not only keeps track of their health but is also stylish. The fitness smartwatch market is filled with several options, many of which feature run-of-the-mill designs. However, there is a demand for fitness trackers that look fashionable or can be worn like a piece of jewelry.

Most fitness trackers and smartwatches provide the option for users to swap out the straps and replace them with one that better suits an activity or matches their outfit. However, there are a few wearables that don't allow this, leaving users stuck with the straps that came in the box. Some of these smartwatches and fitness trackers have some of their components, such as sensors or antennas, built into the straps which makes it impossible to replace them.

RELATED: Skagen Falster Gen 6 Vs Galaxy Watch 4

Compared to the Fitbit Luxe that looks more like a bracelet, the Huawei Watch Mini has a design akin to a watch which makes it bigger but gives it a classic look. Huawei's wearable has a gold-painted aluminum case with matching buckles, while the Fitbit Luxe has a stainless steel case that's painted gold, platinum, or graphite depending on the option selected. The straps on both fitness trackers are easily replaceable, allowing owners to style them as they deem fit. Huawei sells its fitness tracker in three variants. The Frosty White and Mocha Brown versions have leather straps, while the Taro Purple has fluoroelastomer straps. Fitbit, on the other hand, offers the Luxe in four color options – Lunar White, Black, and Orchid have silicone bands, while the special gorjana edition comes with a steel link bracelet. It also has a handful of extra straps that come in various colors and materials including leather and steel mesh.
Huawei Watch Fit Mini And Fitbit Luxe: Features And Price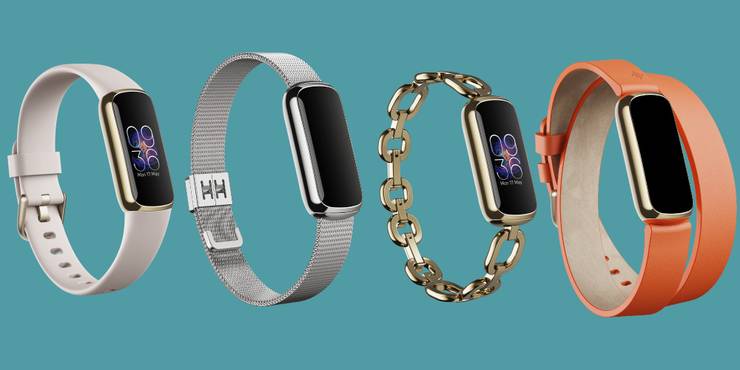 The Huawei Watch Fit Mini has a 1.47-inch AMOLED color touch display, almost double the 0.76-inch AMOLED screen of the Fitbit Luxe. The larger screen means call and app notifications get more screen estate compared to the Fitbit Luxe. Both watches are equipped with a heart rate monitor and a SpO2 sensor with 24/7 measurement. They also have sleep tracking, menstrual health tracking, and stress monitoring with breathing guides to help users relax. The Luxe can also measure skin temperature, a feature missing on the Huawei Watch Fit Mini. In terms of activity tracking, the Fitbit Luxe can track 20 exercise modes and even supports automatic detection. However, that pales in comparison to the 96 indoor and outdoor exercise modes supported by Huawei's fitness tracker. Unfortunately, both wearables do not have a built-in GPS module and have to rely on a connected device.
Fitbit says the Luxe has Google Fast Pair support, a built-in timer and stopwatch, Do Not Disturb mode, and a silent alarm that wakes the user with quiet vibrations. The Huawei Watch Fit Mini also packs some useful extra features. Owners will be able to control music playback from their wrist, use the fitness tracker as a remote shutter, or even reply to messages or calls using preset replies without needing to bring out their smartphone. Battery life is another significant difference. The Fitbit Luxe can last up to five days on a single charge but Huawei's Watch Fit Mini bests that by no small margin with its two weeks of battery life. Huawei even claims it will last up to 10 days in heavy usage mode. Both fitness trackers work with Android and iOS, but some features of the Huawei Watch Fit Mini are exclusive to Android devices. There is Bluetooth connectivity on the two wearables but Huawei also adds support for 2.4GHz Wi-Fi.
The Huawei Watch Fit Mini's bigger display, better battery life, and support for more exercises give it an upper hand over the Fitbit Luxe. Although the smartwatch is not sold in the U.S., its €99 ($112) price is lower than the Fitbit Luxe's $149.95 price which goes up to $199.95 for the version with the steel link bracelet. However, the Fitbit Luxe comes in more styles, ships with two straps in the box (small and large), has a skin temperature sensor and comes with a free 6-month trial for Fitbit Premium (costs $9.99 per month or $79.99 per year). Users who want to purchase Fitbit's extra straps will have to spend between $49.95 and $99.95, depending on the style.